WHO WE ARE
Jazari Institute of Artificial Intelligence is inspired by a renowned scientist Hon'ble Mr. Ismail al- Jazari. He was a scholar, inventor, mechanical engineer, artisan, artist and mathematician. He wrote 'the book of knowledge of ingenious mechanical devices' in the 12th century which laid the foundation stone of Artificial Intelligence that we know of today.
Jazari is a unique institute that is dedicated in the field of Artificial Intelligence. We use a holistic approach in this particular field by providing state of the art infrastructure, faculty to train, research and incubate focused in the field of Deep Learning.
Jazari also provides HR Placement Consultancy that specializes in providing Placement Services to candidates looking for job opportunities in Data Science & Artificial Intelligence domain.
THE VALUES
We are living in the midst of 4th industrial revolution that has been brought upon us due to digitization. Artificial Intelligence (AI) has the power to transform functioning of industries entirely, which means it's crucial that AI reflects a diverse range of human perspectives and needs.
Right implementation of AI by industries is going to enable them to achieve high levels of growth rate and higher levels of efficiency which is imperative for companies to remain globally competitive. That is why it is our mission to create a large pool of skillful and successful AI scientists that are going play a pivotal role in shaping the future of industries.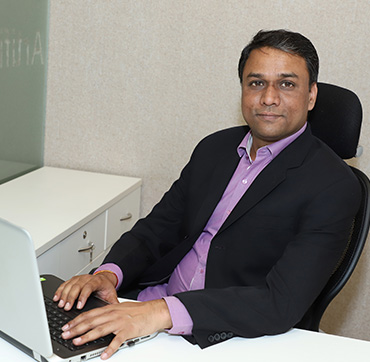 Sushil Kumar
Co-Founder, CIO
Ex-VP (Technology) Goldman Sachs
IIT Delhi Alumnus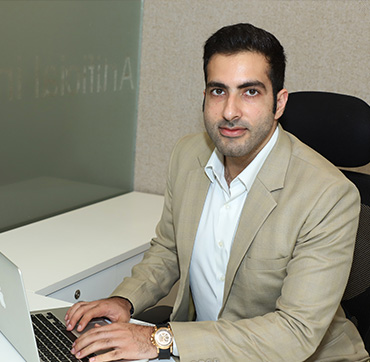 Rahul Leekha
Co-Founder, CEO
Lancaster University
UK Alumnus
Our founders are Sushil Kumar, ex VP (technology) at Goldman Sachs and Rahul Leekha, Managing director at Shivalika group.
Sushil Kumar has a degree in computer science from IIT Delhi and has worked in Fortune 500 companies including Royal Bank of Scotland at administrator level in the field data science and artificial intelligence.
Rahul Leekha is a successful entrepreneur with a business degree from Lancaster University and is currently associated with a number of Fortune 500 companies.
While working with some of the most innovative companies in the world, our founders were approached by leading industry employers who were extremely frustrated with the quality of data engineers. Our founders have an unquestionable belief that India has the most talented and brightest minds if they are given the right tools, taught the right way, provided with actual industry problems and given exposure to latest global developments. With their enthusiasm to train brightest minds to solve world's toughest problems they have begun this quest.