EXECUTIVE SUMMARY OF AI AND MARKET OVERVIEW OF AI
Supply and Demand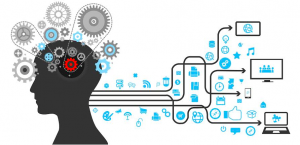 AI GOALS
The major goal of Artificial Intelligence is to create intelligent systems and machines that can think, learn and behave in an intelligent manner like humans. It includes following traits and capabilities.
Reasoning(Probability theory, Statistics etc.)

Knowledge Representation

Automated Planning and Scheduling

Learning (Machine Learning and Deep Learning)

Natural Language Processing

Motion, Sensing and Manipulation(Robotics)

Machine Perception(Speech & Voice Recognition, Face Recognition)

Social Intelligence, General Intelligence and Computational Creativity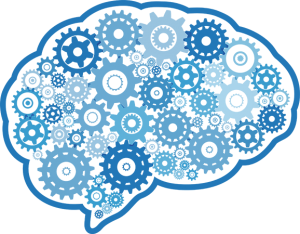 AI APPLICATIONS
Today, we live in an era where machines have started dominating humans to perform various tasks with precision and comparatively in a minimum duration of time. The technology that has majorly contributed in achieving this is Artificial Intelligence.
Almost each industry is employing artificial intelligence in their operations and product services. We have listed below some of the applications of artificial intelligence in various industries.
HISTORY OF ARTIFICIAL INTELLIGENCE
Research in Artificial Intelligence began in 1940s, in which a group of scientists began to discuss the possibility of creating an artificial brain same as that human. Pamela McCorduck writes in her books about history and philosophical significance of Artificial Intelligence that AI began with "an ancient wish to forge the gods". But in starting Artificial Intelligence finds lot of difficulty such as high funds to develop such a technology. In 1973 the U.S. and British Governments stopped funding for researching artificial intelligence. But after seven years of this Japan knows the importance of artificial intelligence research, so Japan Governments gave billions of dollars to industry for research in artificial intelligence. In past Artificial Intelligence saw many up and down but today every nation providing enough funds to their scientists for developing Artificial Intelligence specially developed and developing countries.
SCOPE OF ARTIFICIAL INTELLIGENCE IN INDIA
Scope of Artificial Intelligence is very large. Artificial Intelligence covered many areas like medical diagnosis, stock trading, robot control law, scientific discovery and many others. Means Artificial Intelligence is used in every electronics, computer and mechanical devices. If you have the M.Tech/M.E degree in Artificial Intelligence/Robotics you have the job opportunities in space research organization like ISRO.
You also have option to go in various top level microchip manufacturer companies like Intel and many more. If you interested in research work, then you get job in Indian Institute of Technology for doing extensive research in Artificial Intelligence. Indian Institute of Chemical Biology offers research in Artificial Intelligence and Robotics.
ARTIFICIAL INTELLIGENCE COURSES IN INDIA
Their lot of artificial intelligence courses available in India. You can do Master's degree in artificial intelligence from any respected institute. You also opt for M.Sc in artificial intelligence and you may do some short some courses in artificial intelligence for your knowledge on latest technology. If you want to do some researches in artificial intelligence than you opt for Ph.D. in AI, below you can find various institutes which offers various courses in artificial intelligence.
Masters of Technology in Artificial Intelligence, M. Tech (AI), University of Hyderabad
CL 688 Artificial Intelligence in Process Engineering, Dept. of Chemical Engineering, IIT Bombay
Artificial Intelligence courses at Dept. of Computer Science and Automation, IISc Bangalore
Artificial Intelligence courses at Knowledge Based Computer Systems Division, C-DAC Mumbai
Artificial Intelligence courses at Dept. of Computer Science and Engineering, IIT Bombay
Courses on Image Processing at Computer Vision & AI Lab, Dept. of Electrical Engineering, IISc Bangalore
Computational Linguistics at Language Technologies Research Centre, IIIT Hyderabad
Certificate Course on Machine Intelligence and Soft Computing, Centre for Soft Computing Research, ISI Kolkata
Artificial Intelligence courses at Dept. of Computer Science and Engineering, IIT Madras (Odd Sem., Even Sem.)
Masters of Technology in Knowledge Engineering, M. Tech (KE), Dept. of CSE, SRM University, Kattankulathur
Artificial Intelligence Course is designed for candidates who are fascinated towards modern technologies and have a strong desire to learn and build AI.
Before applying for our artificial intelligence course in India, you should satisfy the following prerequisites
*Basic understanding of statistics, probability theory, linear algebra.
*Basic knowledge of Python programming language.
Candidates who prefer/enroll for AI courses into different domain are-
Tech/ M.Tech students
C.A/ M.C.A students
Sc.IT/ M.Sc.IT students
Web Developers
Software Developers
Software Engineers
Software Testers
System Administrators
Software Architects
Back-end Developers
Other students and IT professionals who want to dive into artificial intelligence technology.